Brooklyn Kitchen x Kikuichi 8-inch Gyuto
Wow. This knife is incredibly sharp, with a molybdenum stainless steel blade. Made in Japan exclusively for the Brooklyn Kitchen, featuring a soft, easily grippable red POM handle.
The blade is slightly curved from tip to heel, giving the knife a gentle rock when slicing. With only 50 units being sold this year, they are guaranteed to sell out.
Ships with a Brooklyn Kitchen Bench Scraper and a handwritten note from our founder, Taylor! Shipping on December 2, 2020.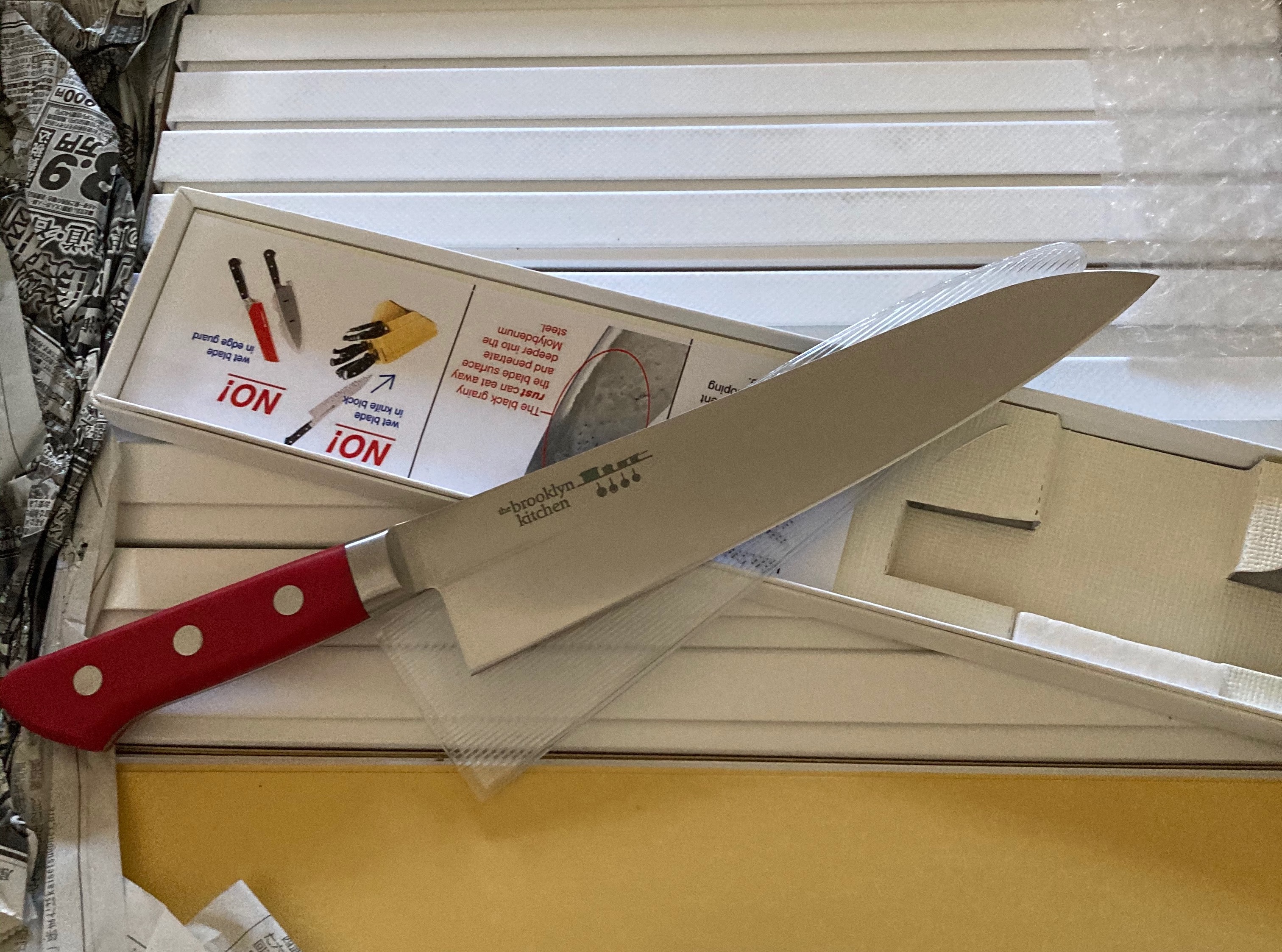 Only 50 Knives available
Act now to receive your Brooklyn Kitchen x Kikuichi knife, before they are all gone!
Interested in becoming a Kitchen Cabinet member?
For a limited time, we are offering exclusive access to our full online curriculum, launching in December 2020.
Get this knife AND access to courses, recipes, videos, resources and materials.