A New Way of Teaching
Since 2006, the Brooklyn Kitchen has been a resource for home cooks. With the current COVID risks for public gatherings, we have transitioned to online curriculum. We are re-imagining our signature, transformative classes to be done in home kitchens, at your own pace.
Live Interactive Classes
Hands-on classes in the comfort of your own home, taught by our team of professional chefs. Great for connecting with distant friends and relatives!
Online Courses
Simplified, distilled and pre-recorded, so you can take at your own convenience anytime, anywhere.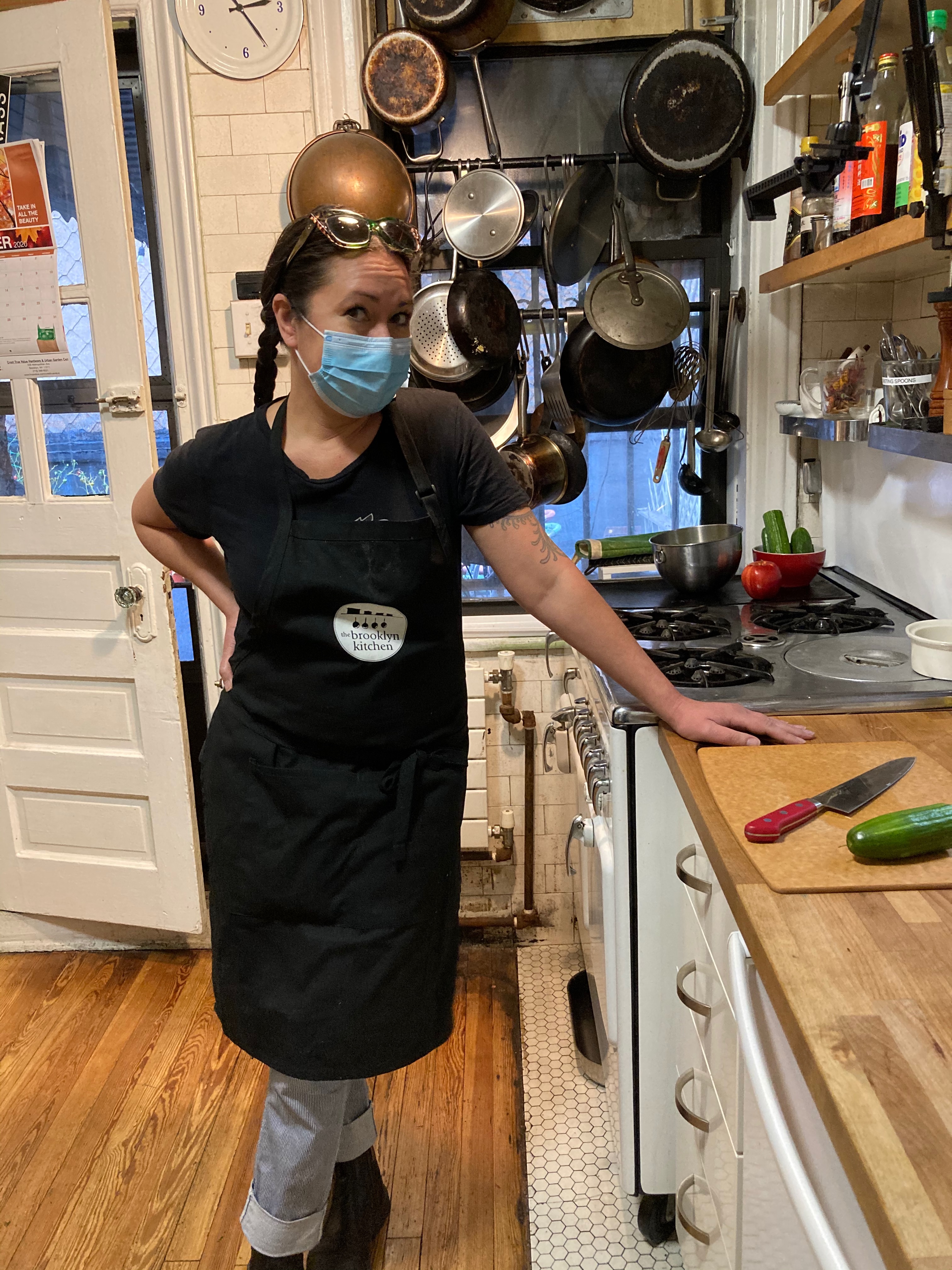 More than Zoom
Our courses offer comprehensive instruction for home cooks in their own home kitchens. Through charts, diagrams, references and videos, our courses are uniquely designed to make the student feel like OUR guests in their OWN kitchens.
More info
After your transaction is complete, you will be prompted to provide the name of the gift recipient, and we will then follow up. Students may then sign up for courses of their own choosing, or start their membership when it makes sense to them!
Please direct any questions to [email protected]